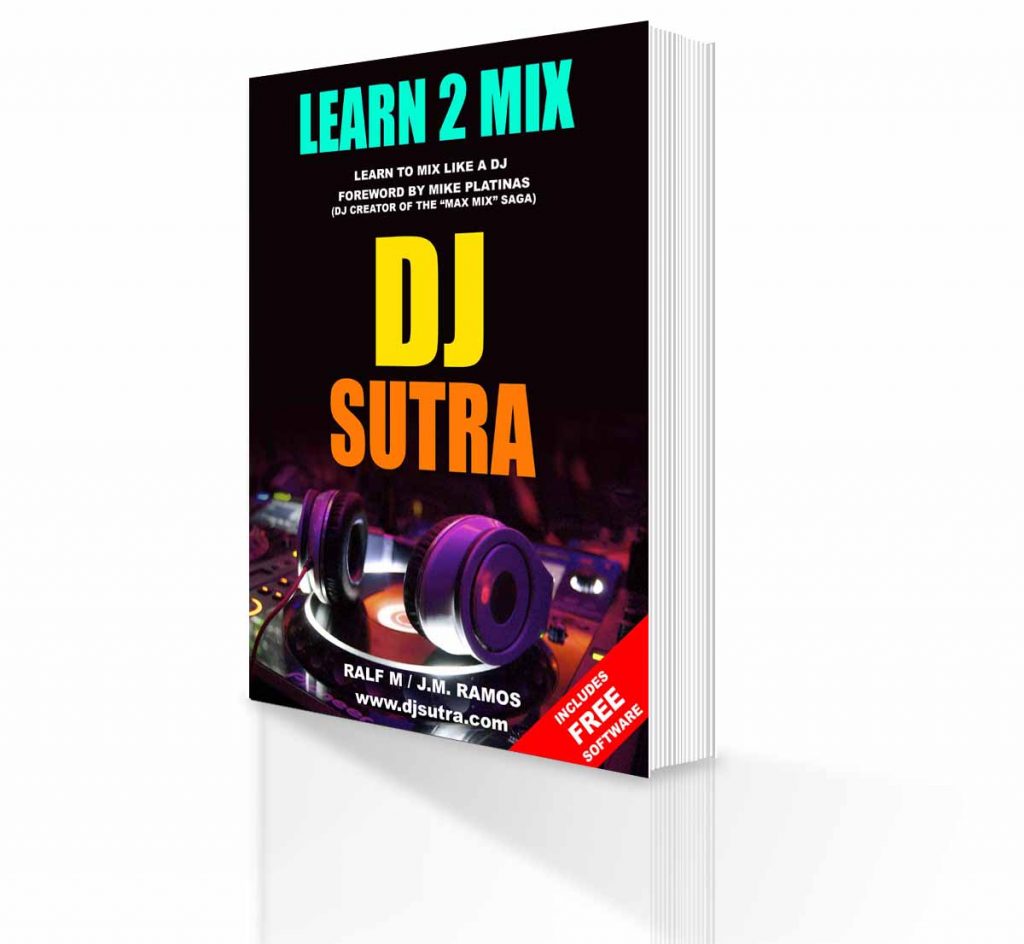 Learn 2 Mix is an educational project to get started in the world of DJs, and that includes several steps with different free software.
The first part is theoretical, with a book to start without prior knowledge, here we will teach the basics of the mixing.


 *Download available only for Windows (all versions)
PHASE 1 (Theoretical)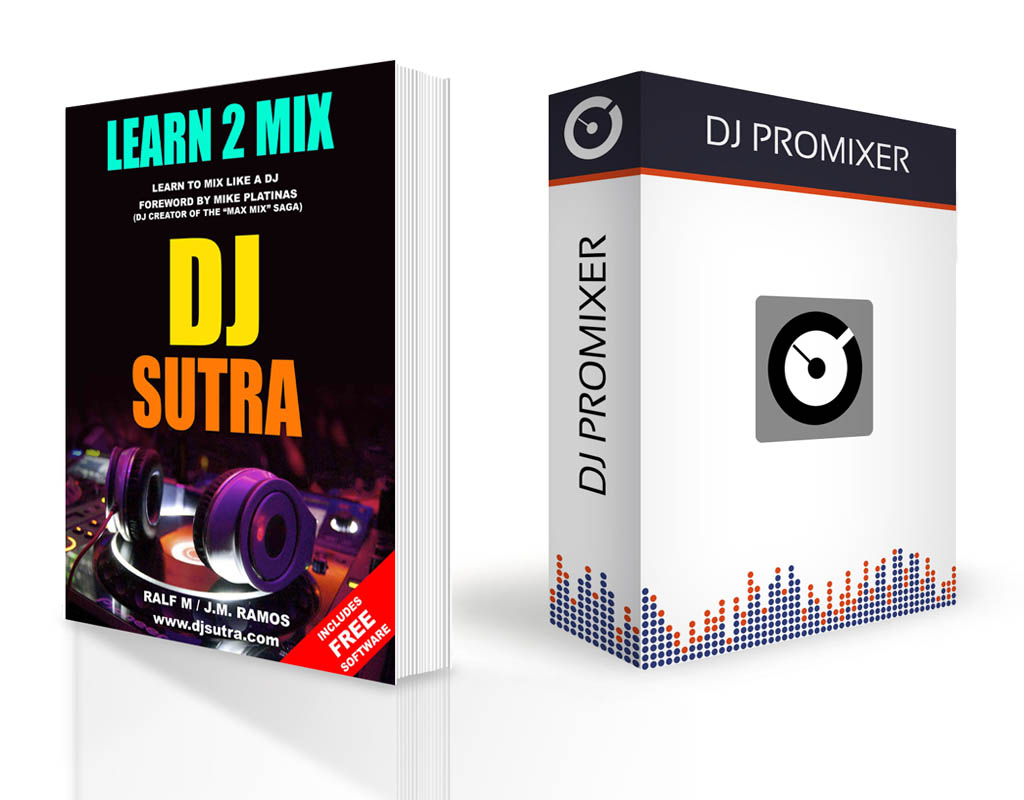 DJ SUTRA is an ebook aimed at people who have an interest in the world of mixing and are inexperienced.
Once installed, when you run the application, the home screen will appear from which you can open the ebook. In addition, it will provide a DJ ProMixer download link, as well as access to other available languages.
DJ SUTRA (Technical specifications)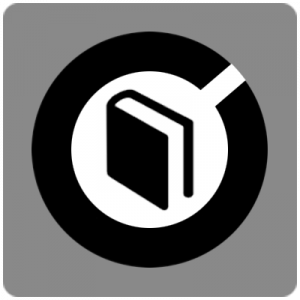 Ver. 1.01 (English)      Ver. 1.02 (Spanish)
242 pages                     236 pages
Free e-book
Written, produced and translated by Ralf M with the collaboration of José María Ramos.
(Ralf M and his logo is a registered trademark owned by Rafael Mendoza)
Programming: José María Ramos.
Photography: Anabel Morell.
Design: Ralf M.
Layout: Digital Multi Soft, Corp. Team
Copyediting and English translation: Mike Platinas
PHASE 2 (Practice)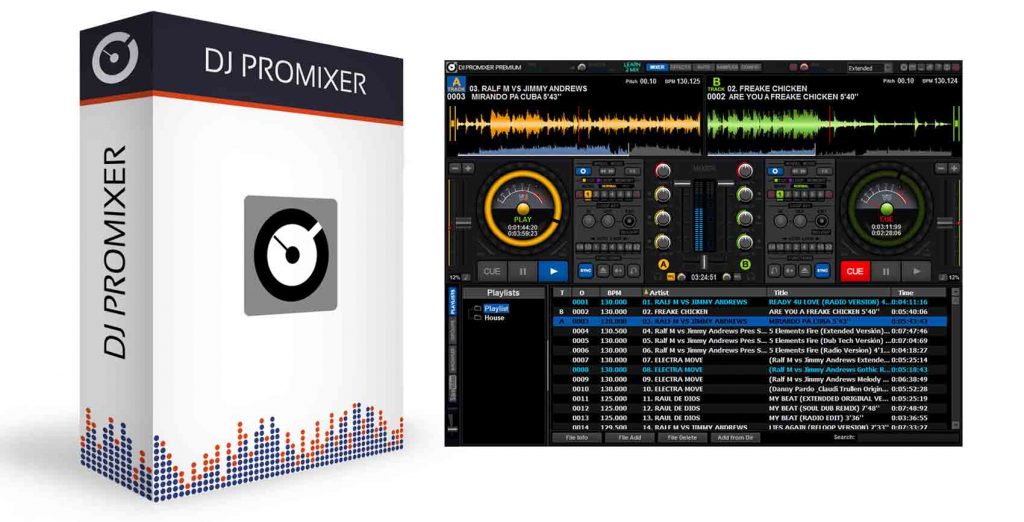 DJ ProMixer is the first low-cost, high-quality professional DJ software, introduces the new version 3.0 now free and complementary for DJ Sutra.
It´s easy, intuitive and ergonomically designed for deejays, DJ ProMixer offers the new version completely Free, with the possibility of converting to Full Edition only for 1.99 euros.
Features:
New design
Three user interfaces (extended, essential and minimal)
Open functions
Record your sessions
More than 90 controllers and HID/MIDI supported
Pioneer CDJ and XDJ HID fully compatible (single or dual mode, check list)
Three different ways of system performance to offer the best way to tailor DJ ProMixer to your computer with optimal efficiency. For Fast, Medium and Slow computers, configuration for Netbooks is also included.
The  jog wheel of DJ ProMixer is the most advanced on the market. Attractive and designed with VUs with ballistic values ​​and vintage look, it is a multifunction wheel that also controls the bend, scratch, quick search and effects.
Six memory banks in CUE/Loop mode selectable Hot/Normal.
The ergonomics of DJ ProMixer allow direct access and easy access to track functions.
Loops in automatic and manual mode, adjustable brake (stop like turntable), charging and timing are prominently displayed on one function block per deck.
Center panel multifunction (mixer, effects, sampler, automix).
Advanced list up to three levels

More Features:
Complete mixer with crossfader.
Automatic detection of BPMs.
Up to three simultaneous effects (Echo, Flanger, Wah).
Supports a large number of audio formats: MP3, MP2, MP1, OGG, WAV, AIFF, WMA, FLA, AAC.
Six samples for each deck
Full audio setup with ASIO support
OVERVIEW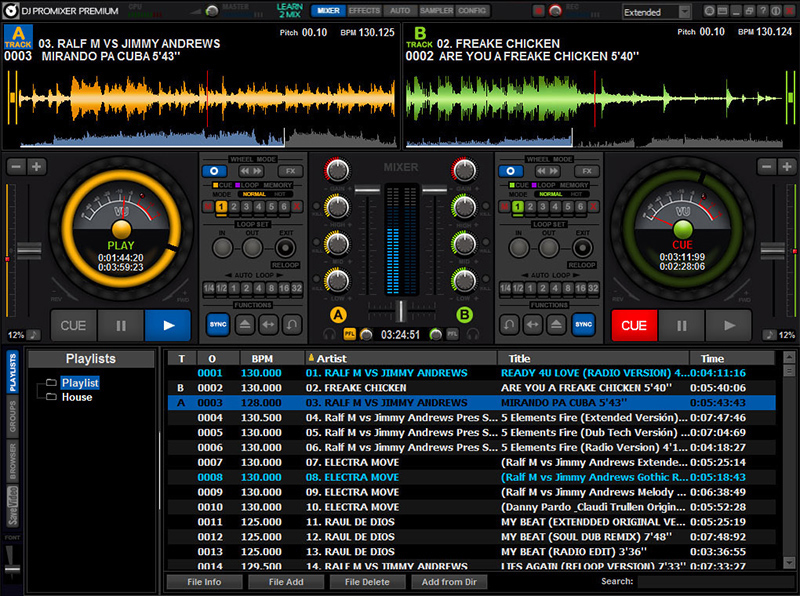 NEW MIDI LEARN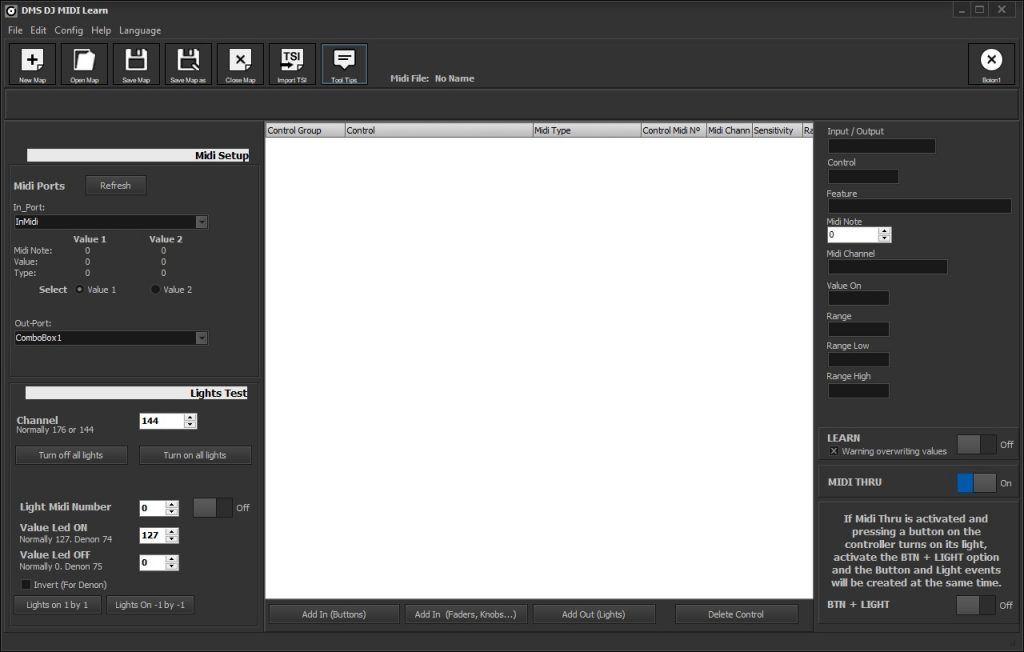 This is a free feature of DJ ProMixer, which allows you to turn your MIDI controller into a compatible one with DJ ProMixer, in case it´s not in the list of already compatible products.
Intuitive and very easy to use, it allows MIDI mapping of faders, knobs, buttons, jog wheels, lights etc …
And…. it´s also compatible with TSI files!
FREE COMPLEMENTARY SOFTWARE

NEW SAVE VIDEO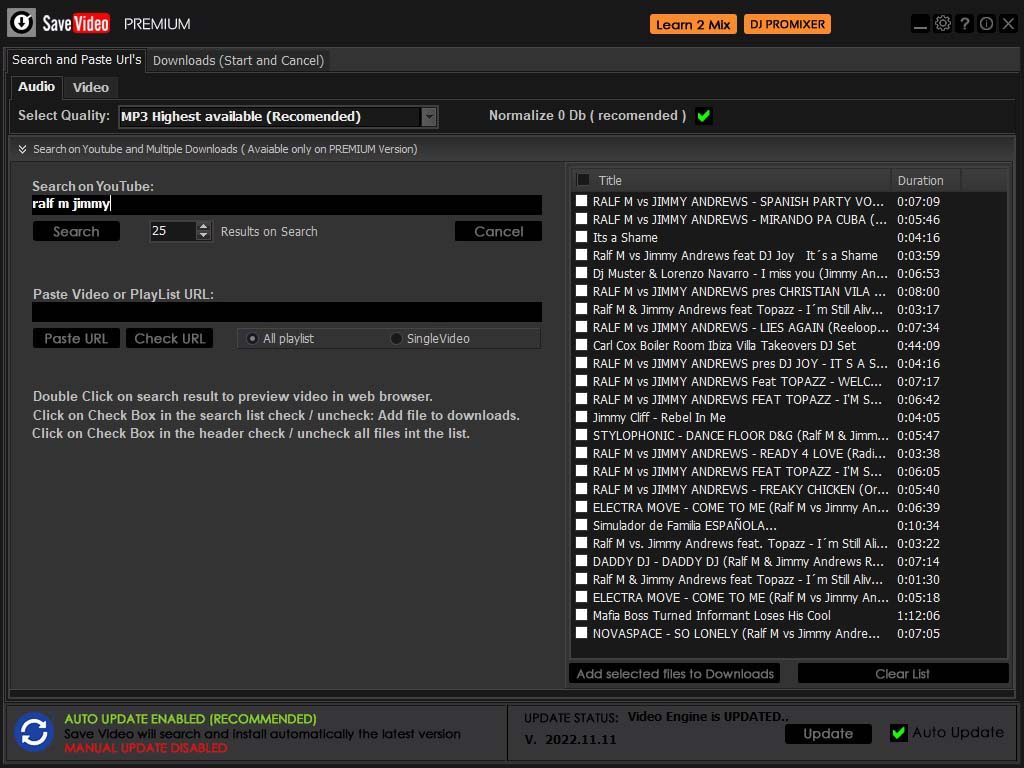 It is a free program which allows download and convert YouTube videos to audio files (WAV, MP3).
With just two clicks you can download and convert your favorite music to practice.
IMPORTANT: Save Video is designed for practice. We always recommend buy the music.
Save Video also has two complementary functions: Automatically normalize * the converted songs, and the possibility of downloading the entire list or a single file.
What is Normalize? It is a process of uniform increase or decrease of the wave amplitude in an audio file. Normally it increases the level of the audio file that usually has a low amplitude (very common in YouTube), improving the sound quality with a professional audio editor plug-in.
How do these softwares interact?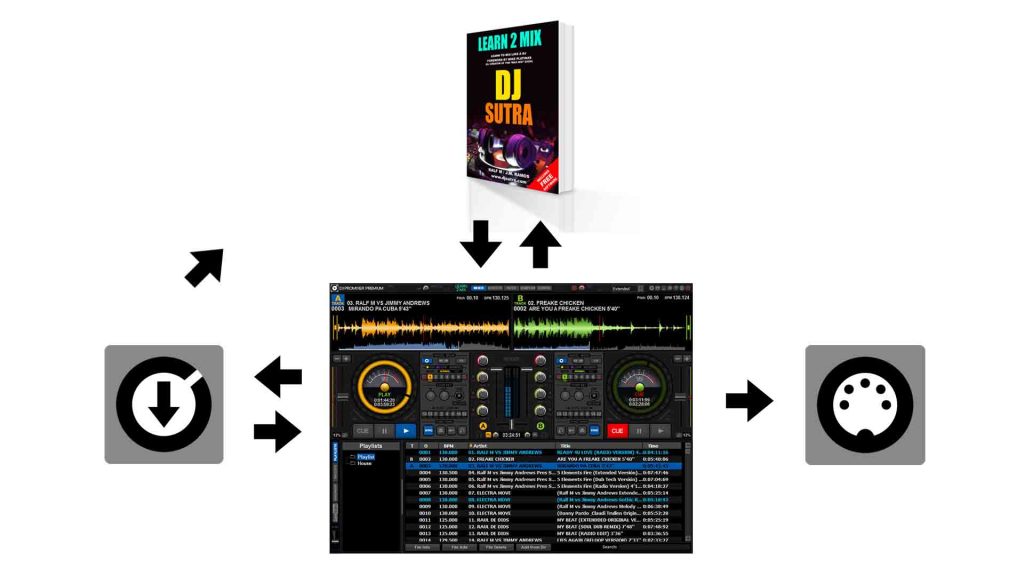 All software are independent and free, and interact with each other with the intention of teaching the user an easy and fast learning of the technique of a DJ.


  *Download available only for Windows (all versions)
© DMS Down 2023
Privacy Policy – Terms of Use