Learn to mix with DJ Sutra
DJ Sutra is a basic book with everything you need to became to be a DJ.
DJ Sutra is based on DMS DJ software bundle.
Download and get for free the electronic and lite version of this book in an exe file.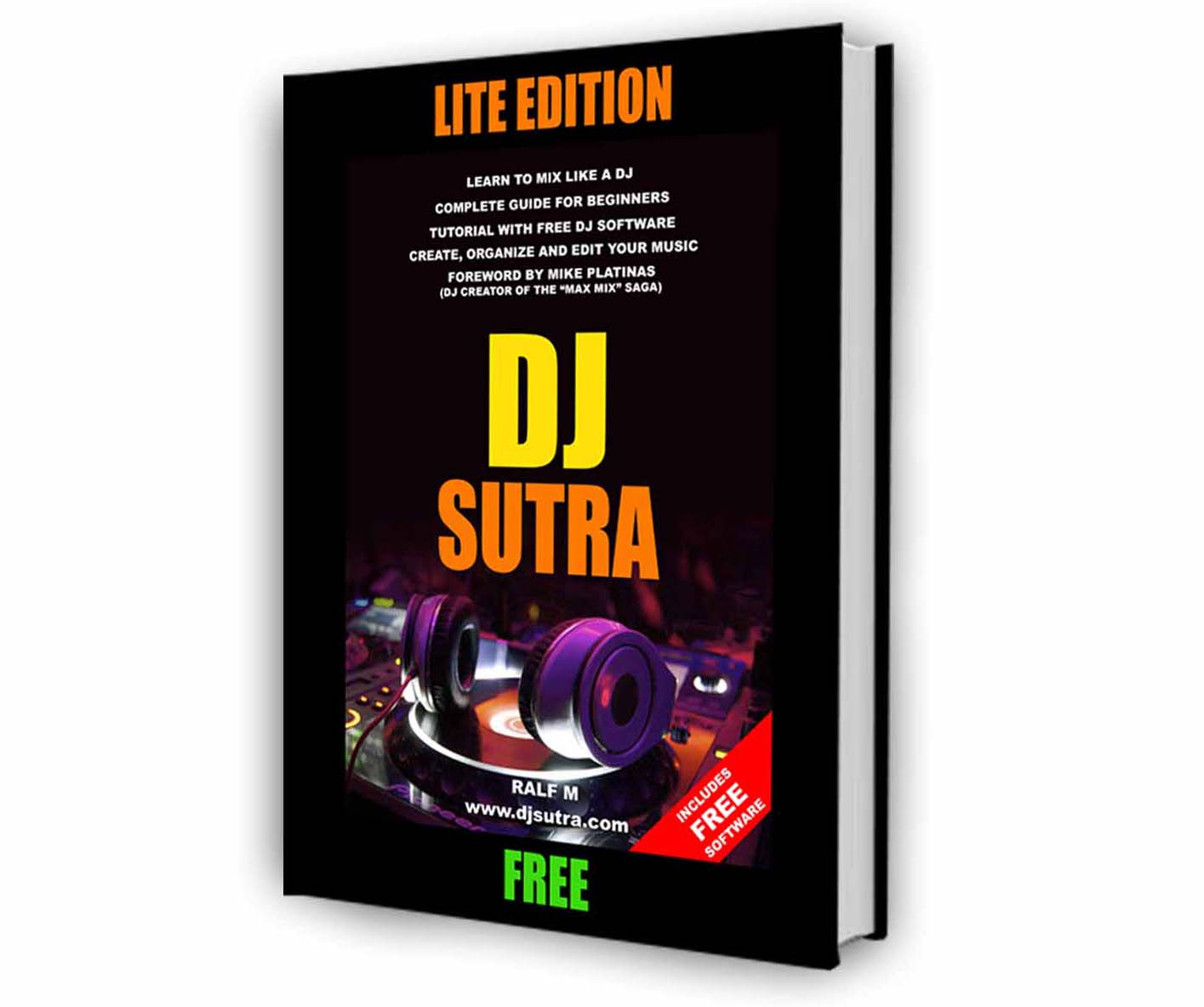 How to use DJ SUTRA LITE?
DJ SUTRA LITE is an independent program, but also you can use as pluging, just by clicking "Learn to Mix" button (on the right top of the DMS DJ header).

More info and full version of  DJ SUTRA here >>>
TRANSLATORS
GET INVOLVED: HELP MORE PEOPLE TO LEARN TO MIX
We are pleased to offer DJ Sutra in English and Spanish languages, so we need your help to spread DJ Sutra with translations in more languages. Your name and info will be in futures editions. You can help translate visiting our translation page at Forum.

© DMS Down 2019
Privacy Policy – Terms of Use