OVERVIEW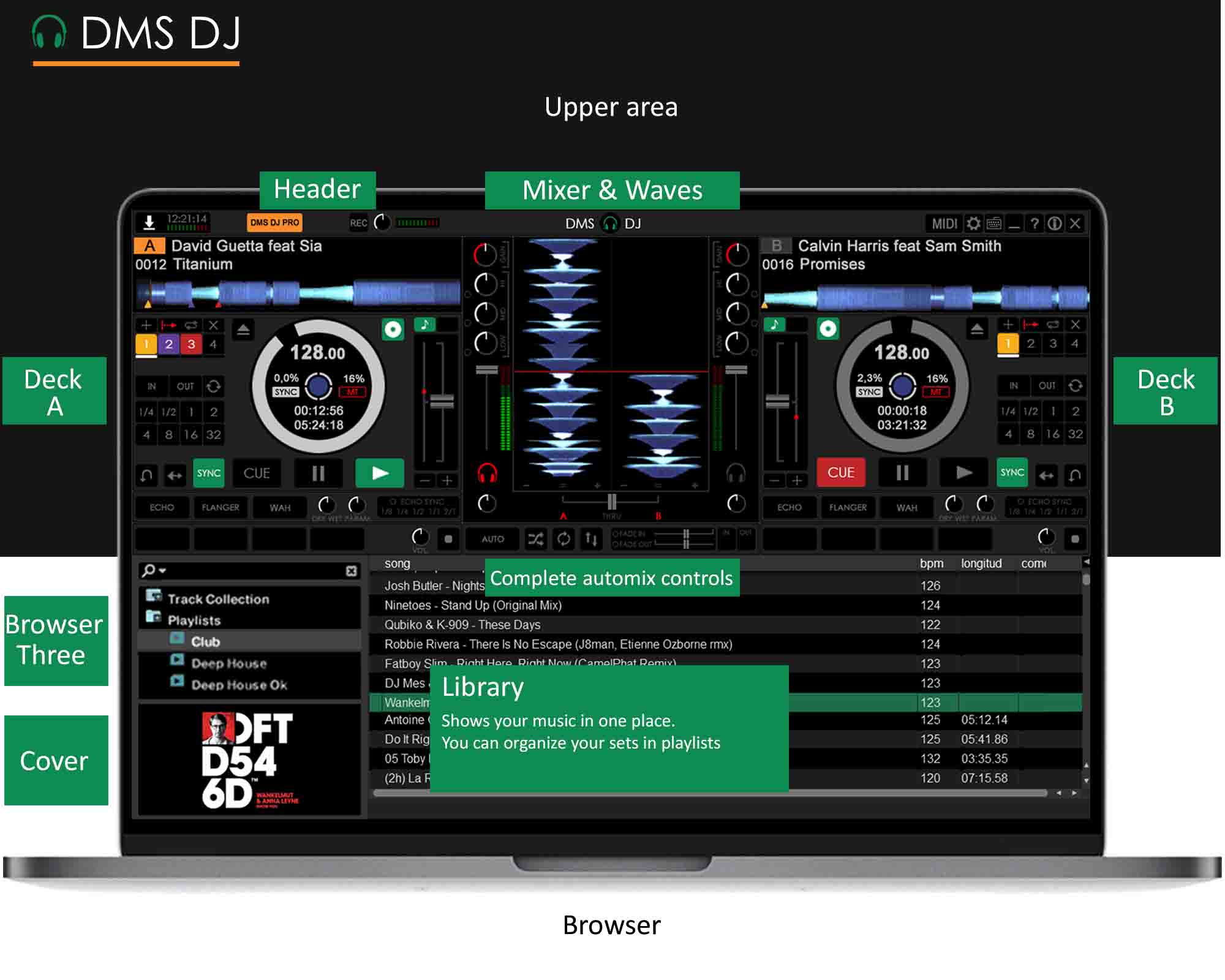 DECKS & MIXER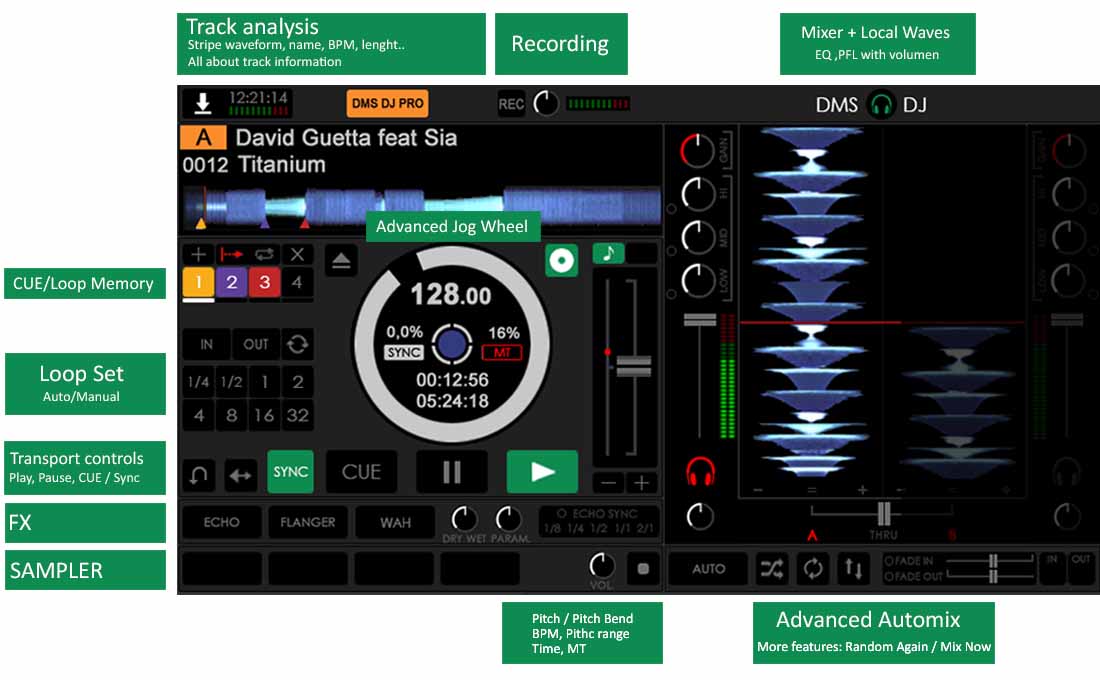 4 Hot Cue / Memory Cue / Memory Loop
4 Samples per deck
Auto / Manual Loop
3 Sinultaneous FX per deck
Reverse, Brake
Advanced Automix
Recording
DMS DJ EDU Browser compatible
Supports a large number of audio formats: MP3, MP2, MP1, OGG, WAV, AIFF, WMA, AAC, FLA.
Multi-channel audio set up (ASIO compatible)
Multi-sound card compatible
Track analysis with automatic BPM detection.
Audio Editor integrated.
MIDI /HID Compatible
MIDI Learn
Compact design
ADVANCED AUTOMIX
Improved Automix including new features: "Random Again" and "Mix Now".

NOT JUST ANOTHER DJ SOFTWARE… THE BEST PARTS ARE INSIDE.
Multi-channel audio set up (ASIO compatible)
Multi-sound card compatible.
Internal/External mode compatible.
Multiple audio formats supported: MP3, MP2, MP1, WAV, OGG, AIFF, WMA, FLA, AAC.
MIDI Compatible LEARN MORE >>>
RECORDING
Available feature with unlimited recording time.

PROFESSIONAL DJ DEVICES COMPATIBLE: MIDI & HID COMPATIBLE, SINGLE OR DUAL MODE, WITH MIDI LEARN TOOL
You can use more than 90 pieces of hardware with DMS DJ, also including professional devices like HID Pioneer CDJ/XDJ series.
Single/dual mode available.
Map yourself any MIDI DJ device with MIDI Learn tool


© DMS Down 2019
Privacy Policy – Terms of Use