GET START TO MIX
DMS DJ EDU is a fully functional DJ tool completely free.
With intuitive management of playlist and complete DJ features, DJ Intro is easy to learn and keeps things simple while you are starting out.
DMS DJ EDU is a lite versión of DMS DJ, developed by deejays, with a tested engine and rock solid core.
It´s a perfect way to learn, but also compatible with a complete DJ hardware list.
DECKS & MIXER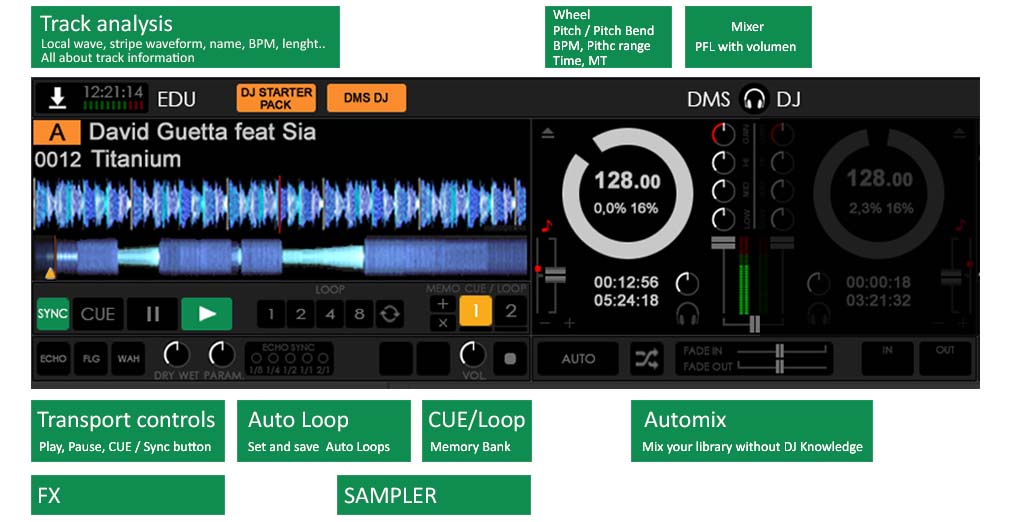 Double deck player
Wheel with scratch
Local wave and Stripe waveform (needle search)
Auto Loop
CUE/Loop Memory Bank
3 Sinultaneous FX per deck
Sampler
Automix
Multi-channel audio set up (ASIO compatible)
Multi-sound card compatible
Track analysis with automatic BPM detection.
Mixer with crossfader and separate PFL (headphones) per deck with volume
AUTOMIX (NO DJ KNOWLEDGE NEEDED)
DMS DJ EDU is not only a DJ software, it also include a simple and effective automix pluging.
Just select your playlist and enable this function to enjoy your music without pause.
This feature works as a double deck player allowing mix your music without previous DJ knowledge.

BROWSER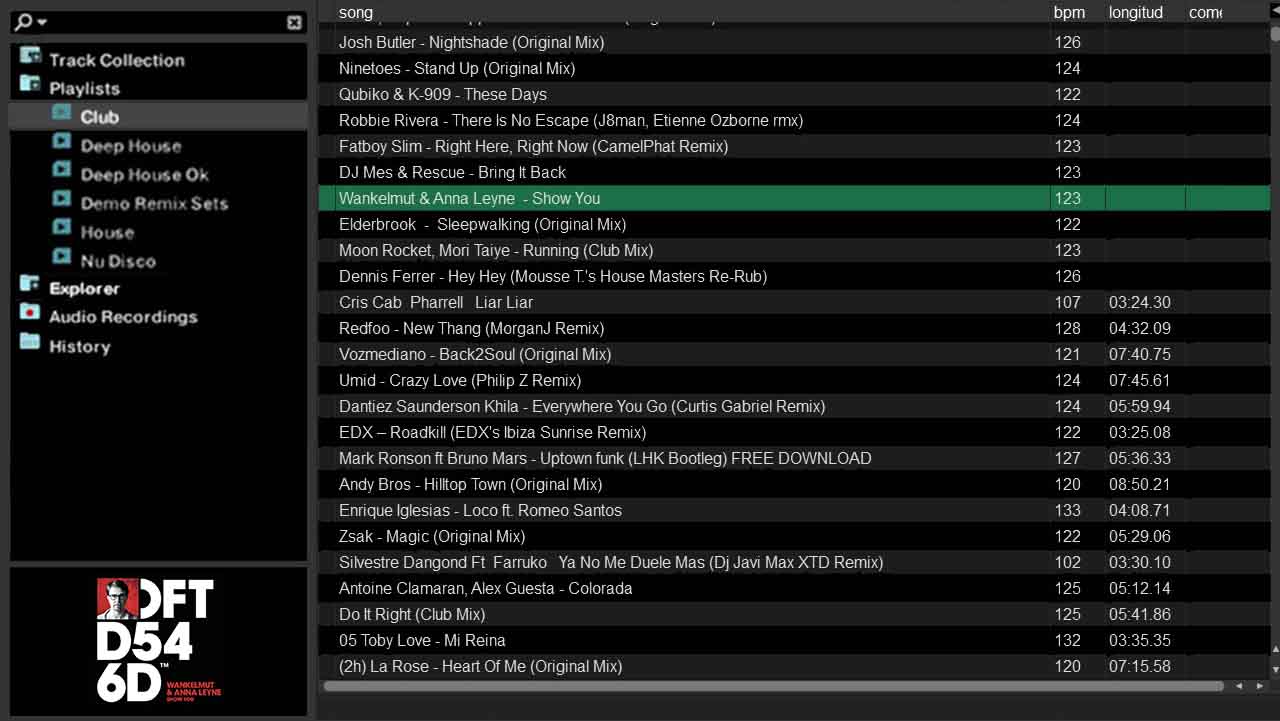 ID3 Tag: It allows to include relevant information, like name, artist, track title, genre, cover, rating, comment etc.
Easy creations of playlists: Just drag and drop your files or your folders.
GET MORE FEATURES WITH DJ HARDWARE
DMS DJ EDU is designed for a basic performance without hardware. But they can be increased with FX and sampler (it depens on the controller)
EASY AND FREE UPGRADE TO DMS DJ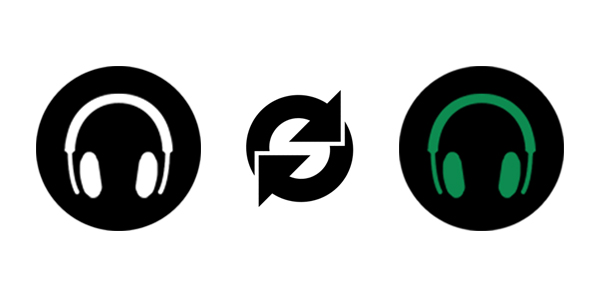 Reasons to upgrade:
Browser and Playlist fully compatibles.
Pioneer CDJ/XDJ Compatible
HID Mode and complex DJ hardware devices compatibles.
Dual and Single mode DJ hardware available.
MIDI Learn available.
More CUE/Loop Memory available.
More Samples available.
Reverse, Brake, Scratch mode .
Recording.
Free upgrade
More info DMS DJ >>>

© DMS Down 2019
Privacy Policy – Terms of Use